原标题:Martin Luther King, Jr. Day 马丁·路德·金日
~Introducing holiday culture from around the world~
The third Monday in January is a federal holiday in the United States, not for any tradition or religion, but to remember and honor one of America's greatest public figures.
Dr. Martin Luther King, Jr.马丁·路德·金mǎ dīng ·lù dé ·jīnis a man who did more for civil rights equality in the USA than almost anyone else save for Abraham Lincoln himself.
This day is observed because of its proximity to King's birthday, January 15. In 2018, it's on his actual birthday.
King was a well-known preacher in the Christian church and the chief spokesman for nonviolent activism in the Civil Rights Movement, which successfully protested racial discrimination in federal and state law throughout the U.S.
The campaign for a federal holiday in King's honor began soon after his assassination in 1968. After initial opposition, President Ronald Reagan finally signed the holiday into law in 1983, and it was first observed three years later.
Let's commemorate his legacy by rewatching his "I Have A Dream" speech with subtitles in English and Chinese... sadly, a lot of these words are still very relevant around the world today.
"I Have A Dream"
我有一个梦想
"I have a dream that my four little children will one day live in a nation where they will not be judged by the color of their skin but by the content of their character.
I have a dream today!"
Besides his most famous speech, there are countless quotes associated with King over his career. Let's honor his legacy by re-reading some of them and actually trying to apply them to our lives...
"Hatred paralyzes life; love releases it. Hatred confuses life; love harmonizes it. Hatred darkens life; love illuminates it."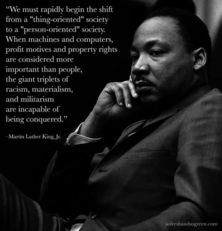 "We must rapidly begin the shift from a 'thing-oriented' society to a 'person-oriented' society. When machines and computers, profit motives, and property rights, are considered more important than people, the giant triplets of racism, materialism, and militarism are incapable or being conquered."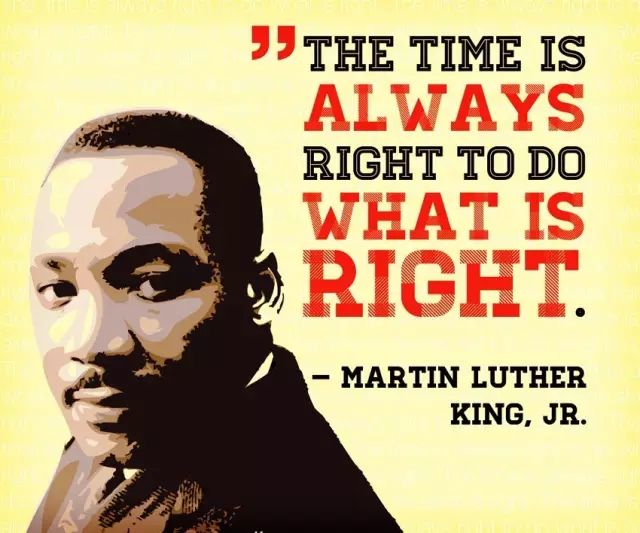 "The time is always right to do what is right."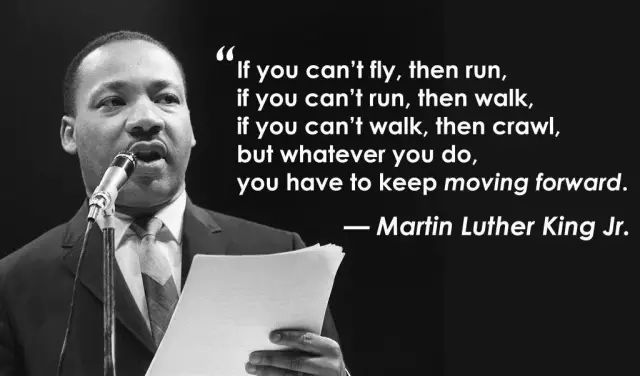 "If you can't fly, then run, if you can't run, then walk, if you can't walk, then crawl, but whatever you do, you have to keep moving forward."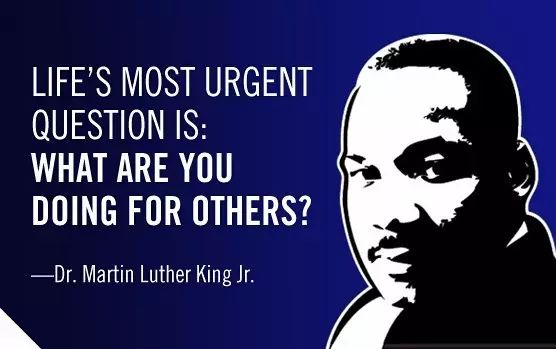 "Life's most urgent question is: what are you doing for others?"
"Every man must decide whether he will walk in the light of creative altruism or in the darkness of destructive selfishness."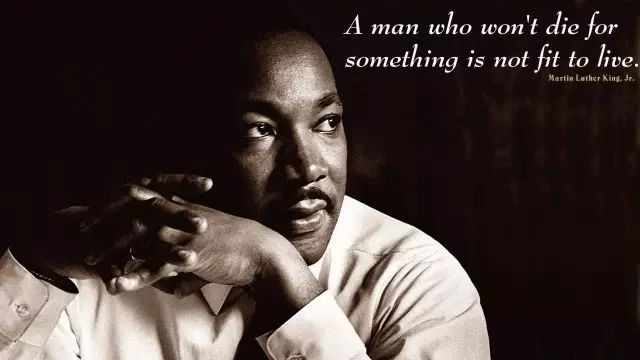 "A man who won't die for something is not fit to live."
"In the end, we will remember not the words of our enemies, but the silence of our friends."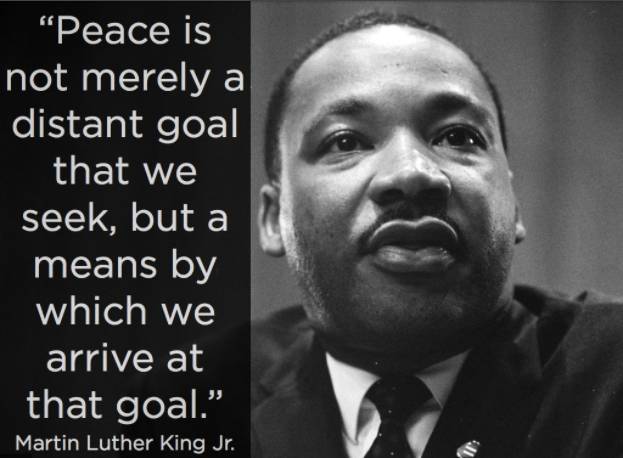 "Peace is not merely a distant goal that we seek, but a means by which we arrive at that goal."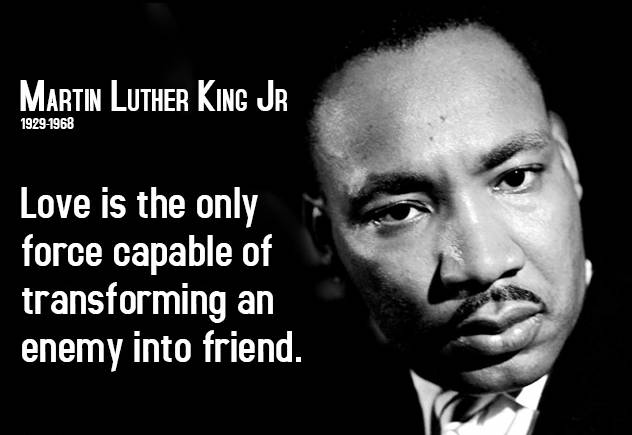 "Love is the only force capable of transforming an enemy into friend."
Question: Does your culture honor any regular citizen's legacy for their nonviolent activism or something similar? Share with us in the comments below...
And feel free to favoriteand sharethis article or these photos with your friends on this special day~
Other Useful Posts:返回搜狐,查看更多
责任编辑:
文章转载自:http://www.sohu.com/a/216647146_556667版权归原作者享有,如果侵犯了您的权益,请联系本站删除。感谢您的支持理解!